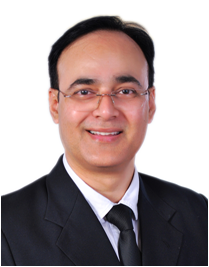 Dr. Kumar is having Ph.D. in Chemistry from Delhi university; LLB and Qualified Indian patent attorney. He holds a unique qualification in the field of Science & Technology backed up with and expertise in the field of Law. 
Sushil started his career as a patent attorney and research advisor and gained expertise in Patent portfolio creation conforming to global standards. He also served as a board member of the consulting company for a significant period. Even during this tenure with research and Patent industry, he was deeply interested in his research and remained an active member of an R&D team, as a senior researcher and also a patent counsel, headed by a Nobel Laureate.
After gaining the management skill and IP skill by investing 17 years, he decided to start his own research based company and develop unique products which can become global. During his professional carrier, he used to go to various research centers, guide them on innovation and work with them to generate the products which is required to improve the lifestyle of society. Currently, with association of academia , he is able to develop some new products. He has filed some patents in the name of company and various products are in pipeline.
With Master in Science and Business Administration , she is having more than 15 years of experience as a lecturer and social work. During her work tenure she got good exposure in Govt. Liasoning, Customer Support, Exploring new market in India and overseas. She has also coordinating various program in disaster and medical requirements, organizing of programs to reach the interiors societies of the country. Currently she is helping organization to manage human resource, providing contact in government sector and also doctors and institutions contact in different part.
She is having a good exposure to manage health projects and make people aware about the prevention of illness because of working exposure e of one of the best health ,management institute. She has extremely good skill of convincing population to take care of health by preventative management instead of waiting for the illness and going for cure. She has successfully managed various projects approved by WHO.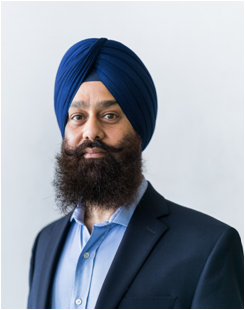 Mentor and advisor and a shareholder at D WA Herbals. Simmarpal Singh is an Agricultural Graduate from Amritsar and holds a Post-Graduation Degree in Management from Institute of Rural Management Anand (IRMA).
After 12 years of assignments abroad, Simmarpal Singh moved back to India. Before moving back to India, Simmarpal Singh headed the Country Operations for Olam International in Argentina. During his eight years stint there, he was instrumental in setting and scaling up a robust business with high degree of Vertical integration encompassing activities from farming to processing. He created 39,000 hectares farming business with participation in Peanuts and other Crops. Currently he is in a role of CEO India for COFCO International India, a Global Agri Business Company with a Supply Chain Presence across 6 Continents. He is also an investor and mentor in startups in the Agri, Agri-Tech and Food Space.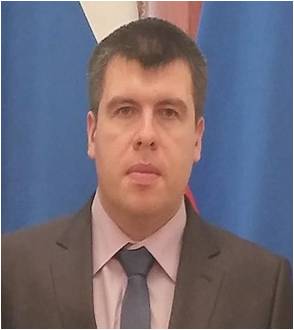 Dr. Shchegolkov is having over 15 years of experience and he is an inventor of 10 patents, published 87 scientific publications and 6 books. He has been also awarded as young scientist from Russian Federation Government on his work on Nanotechnologies of functional materials. He is Ph. D in Engineering from Michurinsk State Agrarian University and having diploma in Environmental Protection and Electrification and Automation of Agriculture. His technical expertise includes nanomaterials, functional materials, smart materials, sensors, electric heaters, supercapacitors, heat accumulators, synthesis of new types of 2D materials using template technology, hydrogels, neural interfaces.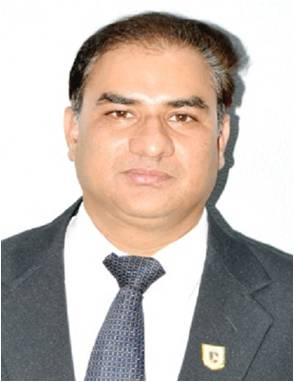 Dr. Sharma is having over 18 years of experience and an inventor of more than 10 patents/patent applications and published more than 68 publication international / national research in peer-reviewed journals (ACS publication, Elsevier, Willy, Taylor and Francis, Begell house, Bentham etc.). He has been awarded his Ph.D degree in Pharmaceutical science from JNU, Jodhpur and currently working as Associate Professor, Head (QA), Instrumental lab-in charge and Research committee (I/C) at School of Pharmacy and Technology Management at SVKM, s NMIMS University, Shirpur Campus His expertise includes in advance and hyphenated instrument (HPLC, UPLC, GC, LC-MS, FT-IR, Spectrophotometer etc.) proficiency in analytical and bio analytical method development, impurities profile, Regulatory affairs, Failure investigation and compliance including CAPA for Pharmaceuticals, New drug delivery system, Formulation and Development in the field of herbal etc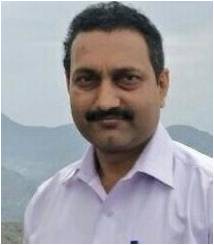 Dr. Singh is having over 17 years of experience and has published over 60 research papers, authored 8 books, 14 book chapters, 31 Modules for ePG Pathshala (Project by UGC under the National Mission on Education through Information and Communication Technology (NMEICT) of MHRD, Govt of India), and contributed in more than 80 symposia and seminars. He has filed two patents from his work.
Dr. Ram Singh awarded his Ph. D. Degree by University of Delhi in 2003 on 'Chemical and Phytochemical Studies of Selected Heterocyclic and Colouring Matters'.
He is on the Editorial Advisory Board of various journals of repute and Life Member of various societies. He is a Fellow of International Science Community Association, India.
His technical expertise includes organic synthesis, API, heterocyclic chemistry, photochemistry, herbal .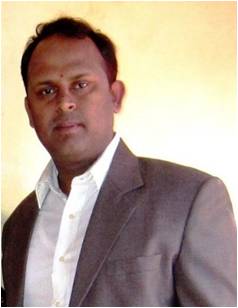 Dr. Kumar is having over 16 years of experience and has credited different national and international fellowships and worked as a faculty member in various universities throughout India, Ecuador, and South Korea. He has also published numerous SCI/SCIE/Scopus research articles (h index = 22, Citations 1667) and is also an active reviewer of more than 50 journals. He received his Ph.D. degree in Chemistry from the University of Delhi, and went for a post doctorate in Equadore. Currently working as an Assistant Professor and Head in the Post Graduate Department of Chemistry, TATA College, Chaibasa, India. His research interests include the development of sustainable and eco-friendly techniques for nanoparticle synthesis and their applications for environmental remediation, active films of organic solar cells, nanomedicine, sensors, natural product extraction, purification and analysis, natural polymers, peptide chemistry, microwave and ultrasound assisted organic synthesis, and organic synthesis.