Preventive Healthcare Consulting Services:
We always believe prevention is better than the cure. We do feel caring mental health is the same as caring physical health as it affects our physical health directly. Globally, getting right help for managing mental illness or related illness is a challenge.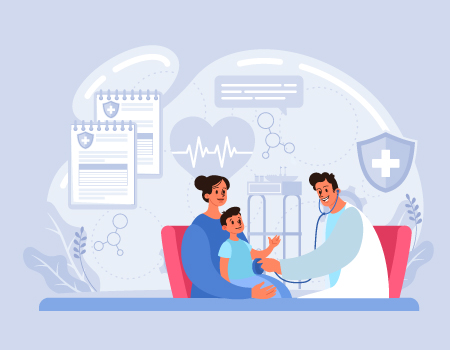 IN THE CURRENT LIFESTYLE, PEOPLE ARE SUFFERING LOTS OF HEALTH ISSUES LIKE STRESS, INSOMNIA, MENTAL ILLNESS BECAUSE OF LIFESTYLE, FAMILY, WORK PRESSURE, OR INDIVIDUAL HEALTH CONDITIONS. PEOPLE DO NOT RECOGNISE OR DO NOT WISH TO GO TO AN EXPERT OR DOCTORS TO CONSULT AND GET HELP ON SUCH SUBJECTS, WE AT AMICURES HAVE DEVELOPED AN ONLINE PLATFORM WHICH CAN EXTEND HELP TO CONNECT THE NEEDY TO EXPERTS ONLINE AND PEOPLE CAN TAKE GUIDANCE TO RESOLVE THEIR HEALTH ISSUES HOLISTICALLY.
Preventive Healthcare Management Services
Dr. Jha is a Yoga Instructor and a practitioner of Reiki, Acupressure and Naturopathy. He is chairman of an social organization World Health Initiative For Peace (WHIP) in Delhi. His objective is promote & spread health awareness with an emphasis on drug-less therapies and helps to bring about improvement in the physical health of the people and to prevent, control, treat and relieve the populace from different medical disabilities by using drugless therapies.
DR. KRISHNA KANT JHA
Naturopathy & Yoga expert
She is focused on health coaching , resilience, fitness and nutrition counselling. Her expertise comprised off to help group or individuals reach their full potential through physical, mental, emotional and spiritual wellbeing. Her unique integrative approach focuses on stress management as a starting point to help people become more resilient.
MS. SUE E. GOODIN
CEO Progressive Health LLC
Dr.C.P.Verma is an expert in the field of Ayurveda and has experience of over15years in guiding on daily nutrition and other preventive health management such as stress, insomnia and other lifestyle related health issues. His specialities is to find out root cause of the health problems and provide very effective solution based on the daily routine change and food intake along with products based on natural/herbal sources.
DR. C. P. VERMA
M. D. (Panchkarma), B.A.M.S., D.N.H.E., C.R.A.V. Chief Physician & Founder, Sanjeevani Ayurveda
Dr. Gazala Ali is a Doctor and a Board Certified Assistant Behaviour Analyst (BCaBA). Gazala's strength lies in designing early intervention programs for children aged 2 to 14 with Autism, ADHD, Learning Difficulty, communication, social interaction, academic or other behavioural deficits. Her dynamic and optimistic approach towards each case has been well appreciated by people.
DR. GAZALA ALI
DHMS, BCaBA BOARD CERTIFIED ASSISTANT BEHAVIOR ANALYST
She is Master of Education - MEd, Master of Counselling and recipient of TOP 100 HEALTH CARE LEADERS award, PrajñāStrategist, Amazon # 1 Best Selling Author, International Speaker, Spiritual Alchemist, Mental Health Coach, Telepathic Communicator, Past Life Regression Therapist. She developed proprietary International award winning methodology, MES-Q, to assist people to Navigate Life Skillfully to Live Life Successfully.
MS. Leena R Prabhoo
Preventive healthcare Counsellor
Ms. Seema Singh, an Award-Winning Dietitian, Nutritionist, and lifestyle Consultant, over a prestigious career spanning 23 years she has been associated as the Head of the Clinical Nutrition department at prestigious hospitals include Fortis Hospital, Artemis Hospitals, Alchemist Hospitals, Moolchand Hospital, Apollo Hospitals and AIIMS. Director of Seema Singh's Nutrition Clinic. She is the recipient of the Best Nutritionist In India Award by CNBC TV 18 for blending the Clinical Nutrition with Lifestyle Nutrition. Her diet regime mantra "No Fasting, No Feasting" resonates well across all age groups and social groups which is a game-changer when it comes to changing your eating habits. She has been recognized as an inspiring woman achiever by New foods Spectrum Magazine and facilitated by Rashtriya Chikitsa Sewa Puruskar. Outlook India Magazine covered her success story as a result of her unique approach to food and body. She is Director of Seema Singh's Nutrition Clinic. She specializes in, Weight management, Nutrition for critical care,Tube Feeding, Pre and Post Bariatric Surgery patients, Pre & post Pregnancy Diets, Kid's Nutrition,Keto Diets for Various Metabolic Disorders, PCOD, Diet During & POST IVF, Elder Nutrition Care, Lifestyle Management, Cardiovascular diseases,Diabetes and Hypertension, Gastro Intestinal problems, Gout and Kidney diseases, Food Allergies, Liver Diseases ,Cancer, Kidney & Gallbladder stone.
Ms. Seema Singh
Dr. Kirti Shah is a founder of Energy Blessings. He is a gold medalist in Healing and Honored Honorary Doctorate in ENERGY SCIENCE by American University of Global Peace, USA. He has been awarded Silver Gala Award. Also Arogya Ratna by society for integrated Federation. He has devised his expertise which are beneficial for all over WELL BEING. He is a master of Siddh Beej Mantra and it's sampoot. He has cured patients across India and abroad which are incurable by medical science. His expertise to help mankind for happy and peaceful longevity. His expertise helps in vastu, sharp memory, aura cleansing, love, peace prosperity, Money, Health and many more for happy & harmonious living, Cosmic power healing, Third eye activation, chakra activation and balancing, Chakra Grah Sadhna and many more.
Dr. Kirti Shah