Looking for a natural gift to pamper your skin?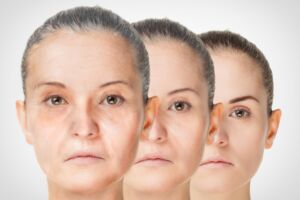 Your skin changes with age. It becomes thinner, loses fat, and no longer looks as plump and smooth as it once did. Your veins and bones can be seen more easily. Scratches, cuts, or bumps can take longer to heal. Years of sun tanning or being out in the sunlight for a long time may lead to wrinkles, dryness, age spots, and dullness. But there are things you can do to protect your skin and to make it feel and look better. Oily or combination, normal or dry – no matter your skin type, managing a busy lifestyle and an extensive skincare routine is challenging. They take a toll when stress, inadequate nutrition, and other irritants pop up at the cost of peaceful sleep. This leads to common skin problems like dullness, acne, pimples, and blackheads. They come to tell us that we need to take care of ourselves before it is too late. The facial skin is said to be twice as thinner  and more delicate than the skin on your body. Then there are the sensitive skin types.
Ayurveda is a science that has been trusted and relied upon for ages. And why shouldn't it be, for it has numerous secrets that can not only give you a healthy life but also flawless skin. There are many rare herbs in Ayurveda that when utilized effectively can heal your skin and boost skin renewal. However, not many know about their magical properties, and it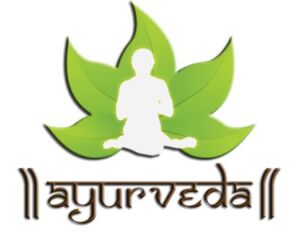 remains a secret. Vetiver is one such a potent herb that can treat your dull and inflamed skin naturally. Here, we unveil the amazing properties of vetiver so that you have no doubts about including this ayurvedic skincare ingredient in your routine.
Vetiver is a perennial grass that is predominantly grown in southern India. Scientifically called Vetiveria zizanioides, it is popularly known as khus in Ayurveda and has a citrusy, earthy, and cooling smell that has a cooling effect. It is most widely used as vetiver water or oil for various skin disorders. The roots of vetiver are processed and used for beauty products. Due to its ability to withstand heat and for its refreshing and cooling properties it has been revered divine for centuries. Also, it is found in every household especially during summers. It is because during summers, your body heat is amplified leading to acne, breakouts, irritation, and burns. With its soothing property, the vetiver relieves the stress and calms the skin. Not only this herb but with the combination of some other herbs will lead to modern optimisation technology which further reduces the side effects and make them more effective . When we talking about going back to nature thoroughly means that we are using the herbs and methods of ancient times for a better result.  We are using Tulsi , haritaki , vetiver, ashwagandha , key lime type of herbs  to make our product more effective.
Benefits of Vetiver and other herbs:-
Vetiver has a water retention capacity that keeps the skin nourished and moisturized for a longer time. Its hydrating qualities help prevent dryness and flakiness in your skin and make it plump and soft. It contains anti-inflammatory and anti-bacterial properties that reduce the inflammation on your skin and prevent acne and breakouts. It also cleans the system of toxins and free radicals that are responsible for premature aging thus, preventing the occurrence of wrinkles, fine lines, and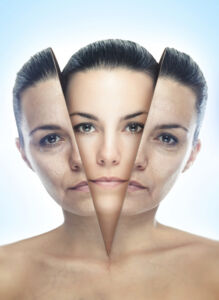 pigmentation. It is also known to protect the skin against environmental factors like heat, dust and pollution and helps you get youthful and glowing skin. It boosts the growth of new cells, hydrates your skin, promotes the skin regeneration process, and gives you clear spotless skin naturally.
Why we are different ?
Numerous products have been discovered and developed using various herbs. People are getting back to the roots of nature just to reduce the side effects of preservative products. Some times we buy a product online without knowing whats its side effects. Is it suitable for the skin? Will it help to deal with all my skin issues ? many more…..?? No one tells you that it will cause you any kind of side effect on your skin , body or inside your body. But when it come to natural or ayurvedic we can at least guarantee  you that its preservative free. Using these herbs with holistic approach can give best results. Optimization of these herbs with selective technology can be a good approach to achieve  benefits of these herbs. D WA Herbals using the best optimization technology to develop various water ,food products and herbal drinks which are more natural and effective.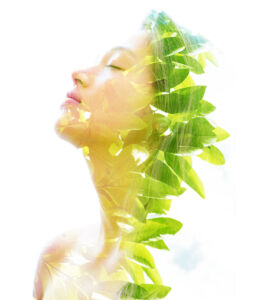 When it comes to provide natural ingredients D WA Herbals is always their to provide you variety of ranges of products regarding any issue either skin or health. Now we are presenting  D WA Skin Radiant Water which contains herbs like tulasi, vetiver, key lime etc. which will help you to deal with various skin related problems. To share our love for the Vetiver with you, we invite you to experience the most delicate and rejuvenating #Don'tjusthydrate but also give your skin a good partner so go and grab D WA Skin Radiant Water.